Circumnavigating Iceland and Experiencing the Arctic!
Check out my expedition Circumnavigating Iceland and see how I hope to bring these connections to the classroom in a practical way! Below you will find a day by day itinerary with images and also with curriculum connections! Free lesson plans to come!
It is one thing to see the world, it is another to try to bring it back to your students. This is what this program is about! :) Learn more below!
"The Grosvenor Teacher Fellow (GTF) program is a professional development opportunity made possible by a partnership between National Geographic Education and Lindblad Expeditions. The program is named in honor of Gilbert M. Grosvenor (pronounced GROHV-nur), Chairman Emeritus National Geographic Society and Education Foundation Board. This opportunity is designed to give current K-12 classroom teachers and informal educators from the 50 U.S. states, Canada, the District of Columbia, and Puerto Rico the opportunity to extend Grosvenor's legacy of excellence in geographic education. [read
here
] "
Click on each day to see an overview or go through it all from the beginning HERE!
Special thanks to the very talented
Mel Stampz
and Krista Wallden from
Creative Clips
for the graphics used in creating the Being Miss B logo!
Also to Carissa Martus and Xochitl Garcia my travel partners in crime and photography "share-ers" (If you see a GREAT photo, it is most definitely theirs!)
---
Powered by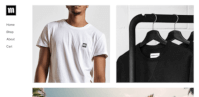 Create your own unique website with customizable templates.